Just when we thought that there was finally a sigh of relief in the world of Covid-19, the World Health Organization (WHO) announced this past Friday that the Omicron variant, B.1.1.529, is a 'variant of concern' throwing the world into a state of frenzy. Most of the worldly population had the same question and concerns. We have compiled a summary for you of what we know so far – allowing you to protect yourself and your loved ones this holiday season. 
---
As this situation is rapidly evolving, we recommend referring to WHO's latest guidelines for up-to-date information. 
---
Update: At this time, our testing devices are believed to be an effective screening tool for all Covid-19 variants, including the Omicron variant. As this is a rapidly developing situation, please contact us for any additional information or confirmation.
What We Know
As cases continue to rise in South Africa, WHO has collaborated with local researchers there and around the globe to come together and quickly understand the Omicron variant. The studies being conducted aim to:
Better understand the transmissibility rate
What is the severity of infection
How does Omicron hold against your vaccination
Run ample testing 
Determine a path to proper treatment
How Transmissible is Omicron?
Perhaps the number one concern for the global population is how quickly can Omicron be passed along, especially compared to its Alpha and Delta predecessors.  The reality of the matter is that it's too early to quote an exact transmissibility rate. WHO wanted to assure people that while there is a surge of Covid-19 cases in the South African region – there is still not enough data to solely blame the new variant.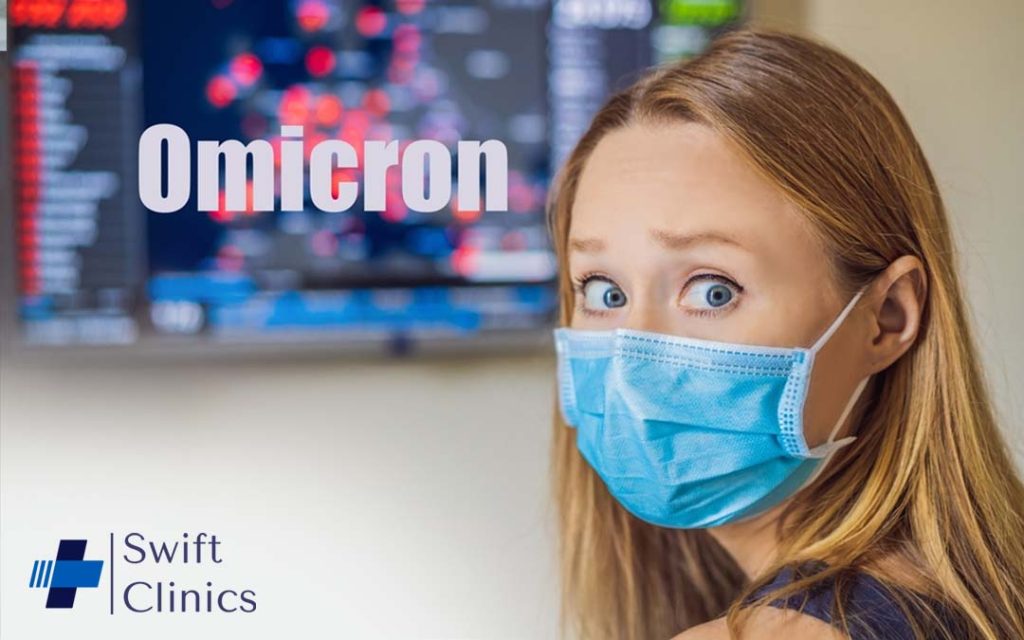 How Severe is This New Variant?
As stated above, there is currently not enough data that can determine the exact severity of the Omicron variant. In addition, no evidence currently suggests that symptoms for the Omicron variant are any different from the previous variants. Although, it is important to note that just as with the Alpha and Delta variant if proper precautions are not taken then it could lead to hospitalization or even death. 
Effectiveness
Initial studies on the Omicron variant have shown that those who were previously infected by the Covid-19 virus stand a greater chance of reinfection. Therefore, the importance of preventative measures cannot be stressed enough! Social distancing, wearing a properly fitted mask, getting tested regularly, and vaccinations are still the key ways to combat Covid-19. 
Symptoms 
The current symptoms of the Omicron variant are said to be the same as those associated with previous variants. Although, the cases that have come to light have been mostly linked with younger individuals – presenting to be mild or asymptomatic. 
The common symptoms include:
Fever
Cough
Tiredness
Loss of Taste or Smell
Whereas, severe symptoms may look like:
Difficulty Breathing or Shortness of Breath
Loss of Speech or Mobility, or Confusion
Chest Pain
If you are suffering from any of the symptoms above, go visit your nearest testing center, contact public health or obtain emergency medical assistance, if required, immediately and stop possible transmission. 
Testing 
A  polymerase chain reaction (PCR) is the best way to detect the Omicron variant. Why is that? Technical research conducted at WHO has determined that the Omicron variant has a mutation called the 'S-gene dropout' which can be easily traced through a PCR test. The 'S-gene' mutation was initially seen in the Alpha variant and lacked in the Delta. As the 'S-gene' does not intensify on the spike protein has led researchers to determine that when two PCR tests are conducted on the sample, and one comes back negative, then the Omicron variant is most likely present. 
While waiting for your genome sequencing – a PCR acts as a good 'marker' to determine whether one is a carrier for or infected with the Omicron variant. Furthermore, a nasopharyngeal swab is viewed to be more sensitive allowing the variant to be detected more rapidly. As more restrictions are placed for travellers a rapid PCR test could stop any possible interruptions this holiday season. Since details about the Omicron, variant are still vague, or in the initial stages, therefore, implications on the impact of other tests including rapid antigen tests are yet to be revealed.
Vaccination
As we continue to learn more about this variant, WHO is urging those who are still not vaccinated to complete their vaccination with due diligence – as it is the leading way to avoid potential hospitalization or worse. 
Course of Action
Although it seems impossible to imagine a world before Covid-19, it's imperative to continue daily life routines. Countries are urged to carry out preventive measures as before. This includes:
Not necessarily closing borders but encouraging regular testing on arrival.
Possible quarantine periods for natives when returning from another country.
Ensure that the maximum amount of population is vaccinated as quickly as possible.
The general population can continue their best practices which include:
The social distancing of 1 meter
Avoiding crowded public gatherings 
Sanitizing hands
Wearing properly fitted masks 
Ensuring that all sneezes are covered 
Getting vaccinated 
And above all get tested regularly
Who Are We?
As WHO and adversaries around the world continue to conduct their research on the Omicron variant, the team at Swift Clinics is doing their part.
We are helping Canada get back on its feet by providing affordable, reliable, professional and convenient Covid-19 testing solutions. We understand that amidst the holiday season your main concern is protecting your loved ones, especially given the heightened concerns for the Omicron variant. Therefore, we go a step above the rest and bring Covid-19 testing right to your doorsteps.
With our PCR tests, we take pride in providing rapid results, in most cases within 1 to 2 hours. Not to mention our transparent pricing ensures that the only surprise you get this holiday is under the Christmas tree. 
To schedule your appointment, call us today or walk into any one of our 4 locations.